Videos
Mon, 07 Apr 2014

State of the Arts: A Plan to Boost Arts Education in New York City
New York, NY -- New York City Comptroller Scott M. Stringer today released, "State of the Arts: A Plan to Boost Arts Education in New York City," a first-of-its-kind, school-by-school breakdown that reveals unequal access to arts education for c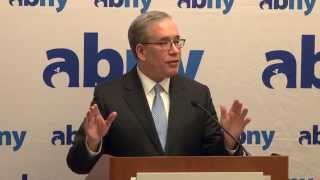 Mon, 26 Jan 2015
Comptroller Stringer delivered his first address as Comptroller to the ABNY, highlighting the accomplishments of his first year in office and detailing how transparent, accountable government can improve opportunity for all New Yorkers.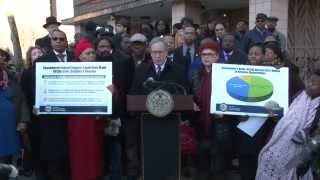 Wed, 17 Dec 2014
The New York City Housing Authority missed out on at least $692 million in revenue and cost savings opportunities and repeatedly failed to meet revenue and savings projections, according to an audit of NYCHA's finances.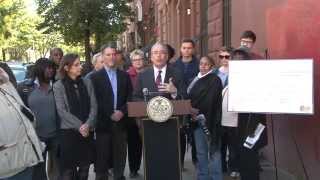 Wed, 01 Oct 2014
More than two-thirds of City agencies earned "D"s or "F"s on Comptroller Scott M. Stringer's inaugural letter grades assessing how well New York City government is procuring goods and services through minority and women-owned business enterprises. (M/WBEs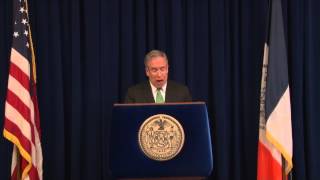 Thu, 28 Aug 2014
With only eight days remaining before the first day of school, the Comptroller's Office has only received 141 of over 500 contracts for Universal Pre-K (UPK) service providers, preventing a complete, independent review.