Videos
Mon, 07 Apr 2014

State of the Arts: A Plan to Boost Arts Education in New York City
New York, NY -- New York City Comptroller Scott M. Stringer today released, "State of the Arts: A Plan to Boost Arts Education in New York City," a first-of-its-kind, school-by-school breakdown that reveals unequal access to arts education for c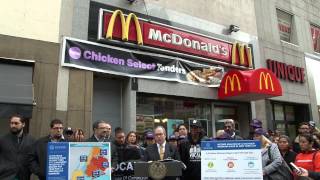 Tue, 14 Apr 2015
Raising the minimum wage to $15 per-hour in New York City by 2019 would boost wages by $10 billion a year and benefit nearly 1.5 million workers in the City, according to a new Economic Brief released today by Comptroller Scott M. Stringer.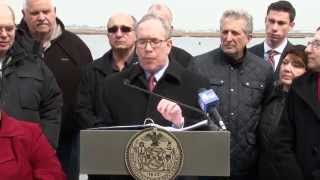 Tue, 31 Mar 2015
The Comptroller's audit revealed the City's Office of Housing Recovery Operations (HRO) failed to properly monitor contractors and paid $6.8 million to them for work that that was flawed or incomplete.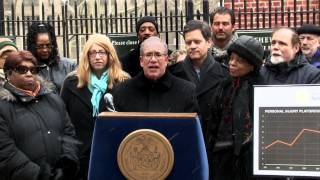 Sun, 01 Mar 2015
New York City Comptroller Scott M. Stringer released a new ClaimStat Alert focusing on the rise in playground-related personal injury claims against the City of New York along with parents, advocates and elected officials.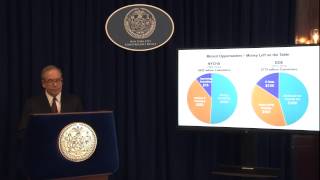 Tue, 24 Feb 2015
A first-of-its-kind analysis of capital commitments, higher revenue projections and a new comparison of pension and salary cost trends highlighted an analysis of the City's Preliminary Fiscal Year 2016 budget presented by Comptroller Scott M. Stringer.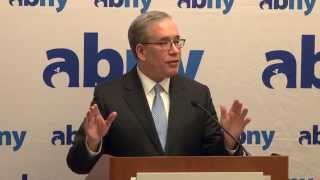 Mon, 26 Jan 2015
Comptroller Stringer delivered his first address as Comptroller to the ABNY, highlighting the accomplishments of his first year in office and detailing how transparent, accountable government can improve opportunity for all New Yorkers.