Videos
Mon, 07 Apr 2014

State of the Arts: A Plan to Boost Arts Education in New York City
New York, NY -- New York City Comptroller Scott M. Stringer today released, "State of the Arts: A Plan to Boost Arts Education in New York City," a first-of-its-kind, school-by-school breakdown that reveals unequal access to arts education for c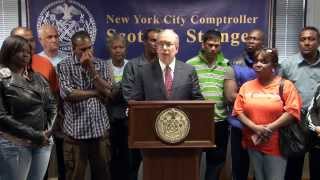 Mon, 18 May 2015
New York City Comptroller Scott M. Stringer presented checks to immigrant workers who were cheated out of nearly $1 million in wages for completing structural ironwork on New York City public schools and the Queens Museum.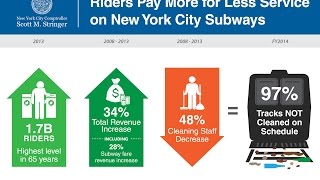 Thu, 14 May 2015
The vast majority of New York City's underground subway tracks—filled with rats and vermin, dirt, garbage and other debris–are cleaned sporadically, and the MTA's NYCT has ignored stations with peeling paint that desperately need attention.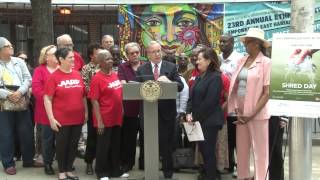 Mon, 11 May 2015
Comptroller Scott M. Stringer and AARP New York State Director Beth Finkel kicked off the 2015 Shred Day event series in front of the Union Settlement Association in East Harlem on Monday.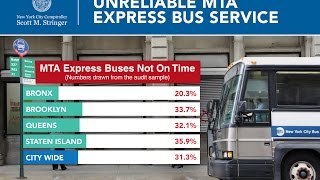 Thu, 23 Apr 2015
Express buses run by the Metropolitan Transportation Authority (MTA) missed their scheduled departure times more than 30 percent of the time according to an audit released today by New York City Comptroller Scott Stringer.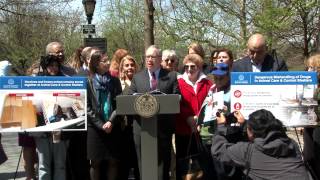 Sun, 19 Apr 2015
Animal Care & Control of NYC does not ensure the safety of drugs and vaccines it administers, fails to track them efficiently, operates an overcrowded shelter in Manhattan, and potentially unsafe facilities, according to an audit by the Comptroller.